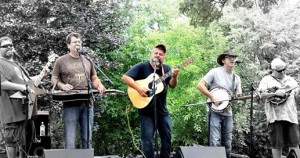 August 3rd- Lupulin Brewing  570 Humbolt Dr. Big Lake MN. Playing from 4-7
August 9th-  We've been invited to play a set of originals on the Underground stage at the MBOTMA Festival August 9th at 3 O'clock. The Festival takes place at El Rancho Manana in Richmond MN.
August 19th- 7th Street Entry, 701 1st Ave Minneapolis. We will be opening for The Hooten Hollers.  The Rainbolt Mountain Project goes on at 8:30.  Minneapolis' own Slim Stone goes on after us and then The Missouri based Hooten Hollers will bring that Funky, Blues Rock sound that has them delighting audiences and touring these United States.
August 25th 2019- Ryders Saloon 283 5th Ave. SW Henriette MN. Playing from 3-6
August 31st- Toms Burned Down Cafe on beautiful Madeline Island in La Point WI. Show starts at 8 and ends whenever Leopold says so! (Yikes!!!)
September 28th- Lupulin Brewing 570 Humbolt Dr. Big Lake MN. Playing from 7-10
October 4th- RMP will be kicking off the "Friday night concert series" for KBEK at the Weise Auditorium in Braham MN. We'll be sharing the stage with The Broadfork String Band. Doors Open at 7, music starts at 8.
November 30th-  Excelsior Brewing Company, Excelsior MN. Taking the stage from 3-6.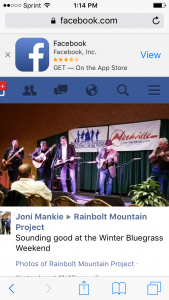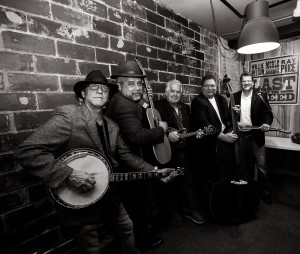 Backstage at The Weise Auditorium