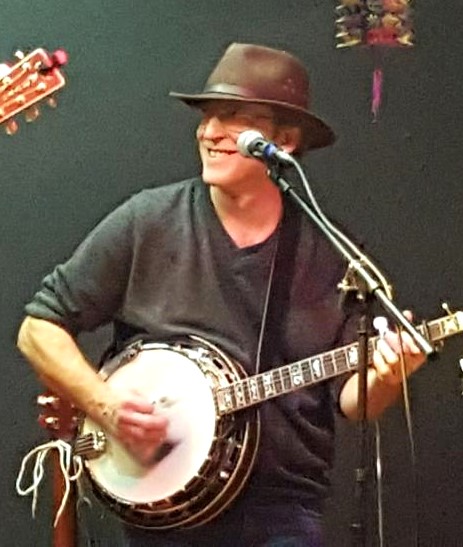 Dan "Danjo" Rainbolt
– Songwriter, Guitar, Banjo, Vocals
There's a reason the band is called "Rainbolt Mountain Project" and that reason is Dan Rainbolt.
Dan is an accomplished musician having cut his teeth on the Minneapolis music scene. His first instrument was guitar, then came banjo. He's imprinted the styles of Doc Watson, Leo Kottke and Earl Scruggs on his soul. Those influences are evident when you hear his delightful finger picking style.
In the early 90's when in Spain on a business venture, he brought along his guitar and played in the local bars and cafes for a few months, developing an audience he enjoyed, until it was time for him to return home to Minneapolis.  Dan still performs solo at various Twin City area events.
Dan's life experiences are evident in the many songs he has written; "Travelin' Blues" about his time in Spain, "Maple Lake" about his grandfather Ray's cabin in Maple Lake, Minnesota, "Spanish Eyes" and multiple other songs.
Dan's banjo playing matured when he joined the Twin Cities Irish/Celtic band "The Tinkers." His many years of finger picking guitar led to his unique banjo styling. His vocals, guitar, banjo solos and fills are the backbone of RMP's great sound.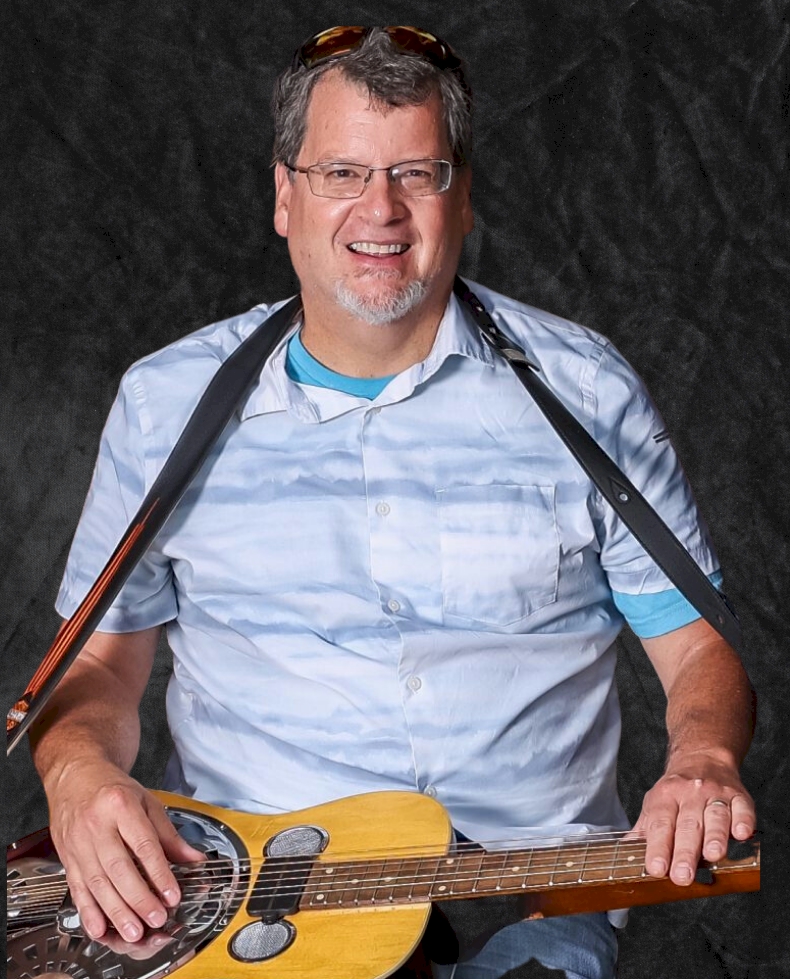 Dave "Dobro Dave" Kuenstler
-Songwriter, Lyricist, Vocals, Dobro and anything with steel strings and a slide…
Born and raised in New Berlin, WI, a suburb of Milwaukee, Dave's influence of music came at an early age. Growing up a stone's throw from Alpine Valley Music Theater, he saw national acts like Crosby, Still and Nash, The Grateful Dead, Scorpions, George Thorogood and many others.
These concerts influenced the young Dave K. to get his guitar at age 16, and begin learning the songs he loved.
Dave started to journal every day and soon was crafting prose of lyrics for songs he wrote on guitar. Dave submitted a poem to a national contest at poetry.com and he WON! His prize was bragging rights.
Since then, Dave has filled volumes of notebooks with his lyrics and prose and best of all his songs. At the age of 33 he formed a band called the Hard Time Choir Boys. In 2013 he met Jay Mankie and Wayne Randall, and together they formed Grassfire Band.
On an unusual, snowy Spring day in 2015 Dave and Jay hooked up with Danjo and Manjo, forming the Rainbolt Mountain Project.
Dave's lyrical, poetic genius paved the way for RMP to become a band of original music. He would unveil songs to his RMP brothers and give the liberty for band members to input and help form the songs.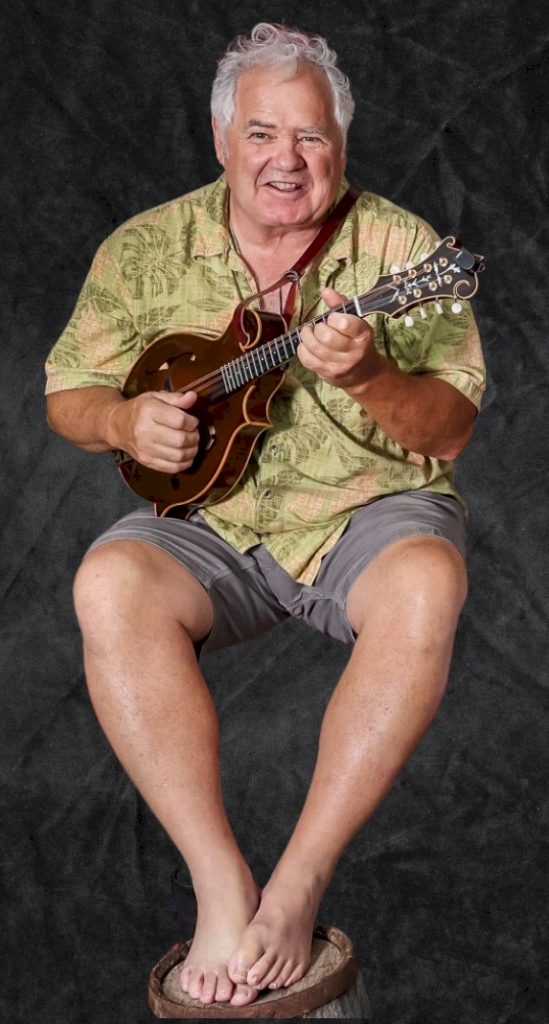 Joe "Manjo" O'Malley
-Songwriter, Lyricist, Vocals, Mandolin Player, Guitar
Joe plays mandolin. That's all we know.
He showed up on our doorstep one day with a mandolin in his hands. It was winter and he was shoeless.
We asked where he was from. He said that he can't remember. We asked him if he had any family, he couldn't remember that or anything else for that matter. At this point we figured if he couldn't remember anything he wouldn't remember how to play a mandolin, but we needed a mandolin player, so we let him join anyhow, but we made him promise to wear shoes at any cold weather gigs. We still weren't sure if we'd keep him, but it turned out he had a place we could practice that was in between all of us, so we figured "what the heck? It's only bluegrass."
He'll remember eventually.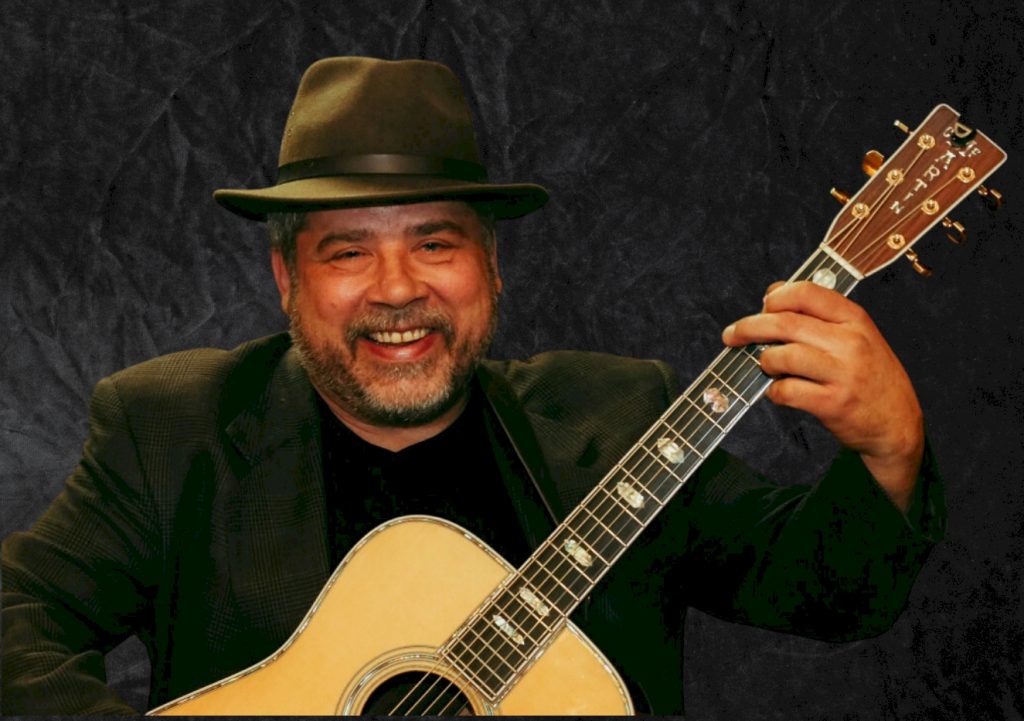 Jay Mankie
-Guitar
Jay was born on a cold winter day in February of 1963, a few blocks north of Highway 2 in Clearwater County, MN.
He was the son of a steel picker, Dick Mankie, who played clubs and formed backup bands for the Nashville 'bigs' when they came to Fargo. He played for Loretta Lynn and Stonewall Jackson in the Fargo Dome in the 60s.
Jay was weened on Country Music, Bluegrass and Western Swing. His Dad bought him his first Yamaha guitar when he was in 5th grade. First song learned was Peaceful Easy Feeling by the Eagles.
Having grown up in the 60s and 70s, rock and metal influenced his music styles and he formed his first band in high school. Jay always has a guitar nearby. In the early 2000s he bought a Gibson Songwriter and realized his love for acoustic.
On a dark winters night in 2013 Jay met Dave K. in south Minneapolis, both having answered a Craigstlist ad for a Bluegrass project. Right away Jay felt he had a brother in music with Dave. Their voices blend like family blood-like harmonies.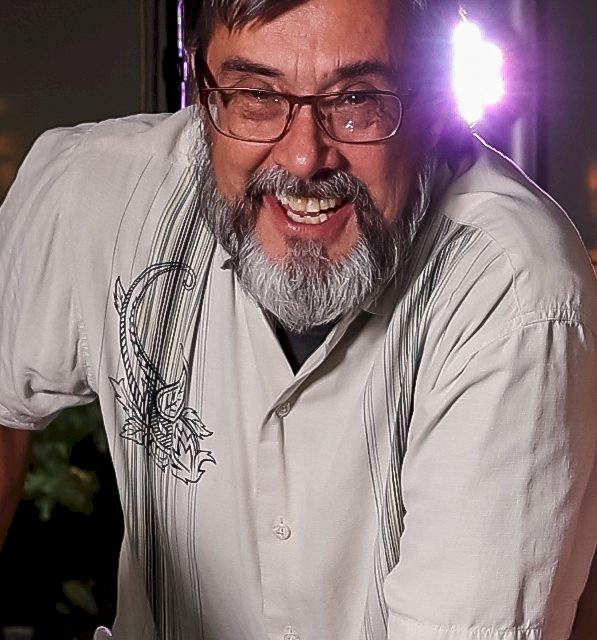 Al Carlson
-Percussion/Cajon 
Al comes to RMP with a great background playing percussion for local folk, Americana, and rock bands. His drumming style originated in the likes of classic blues-rock drum heroes like Mitch Mitchell, Ginger Baker, Keith Moon, and John Bonham and many more great jazz and punk drummers. Coming from that rock and punk background to playing percussion for this band has forced Al to really put his money where his mouth is regarding the principle of "less is more."  While he sometimes wishes he had the range of sounds available on a full kit, Al does very much appreciate the ease of quickly escaping tough crowds that this minimalist set-up provides.








Bob Carlson
-Bass
Bob has been playing bass in the Twin Cities for about 20 years. He was influenced by such greats as Flatt and Scruggs, The Dillards, The Who, Led Zeppelin, and Dylan. Bob brings a unique "way cool" vibe to the band.
He also asks that there be no mention of the witness protection program.